Experience chiropractic care at its best. The team at Cornerstone Chiropractic is here to help you regain the life you deserve. Contact us today!
Welcome to
Cornerstone Chiropractic
Are you looking for a chiropractor near you? Your path to healing starts here!
We accept a wide variety of insurance providers, including Aetna, Blue Cross Blue Shield, Coventry, United Healthcare, Medicaid, Medicare, and more.
We are here to help you gain a basic understanding of how our Des Peres MO chiropractors ,  New Florence chiropractors, and Warrenton MO chiropractors can help you and your family.
Dr. Daniel Roach
THE HISTORY OF CHIROPRACTIC CARE
Many individuals believe chiropractic care can do little more than relieve pain in the neck and back regions. However, chiropractic was developed to treat a much wider range of conditions than just back or neck pain. In fact, the first spinal realignment performed by D.D. Palmer, the founder of chiropractic, aimed to restore the hearing function of a man who had been deaf. After an adjustment that relieved the inflammation of neural pathways in the man's body, he could hear once again! After making miracles reality, D.D. Palmer sought to bring chiropractic's healing properties to the masses.
THE SCIENCE OF CHIROPRACTIC CARE
Patients who seek out chiropractic care do so for a variety of reasons, they are seeking help with alleviating back or leg pain caused by an injury or trauma, avoiding and reducing headaches and migraines, reducing the symptoms of carpal tunnel, and a variety of other issues.
By aligning the spine and correcting issues with posture, balance, and correcting their proprioception, which affects issues within the inner ear and affects our spatial awareness, chiropractors can help reduce joint pain and soreness in the surrounding muscle and tissue.
Because chiropractic care is non-invasive, it is often seen as a preferred alternative to medication or invasive surgery because it can help many patients find solace from their joint and muscle pain.
WHAT IS CHIROPRACTIC CARE?
Health care professionals who practice chiropractic care focus on the neuromusculoskeletal system of the body, and work to help patients eliminate pain, treat and prevent injuries and disorders of the muscles, bones, and nerves.
The primary objective of alleviating these issues is that by correcting nerve interference, by means of adjusting the spine, the body is able to heal itself without invasive procedures and drugs.
Each patient's case is different, as our spines are all shaped differently, and our bodies react to various outside stimuli in a variety of ways so it's important to understand that every chiropractic treatment is designed specifically for each patient.
A CHIROPRACTIC TEAM YOU CAN TRUST
Cornerstone Chiropractic uses state-of-the-art equipment and advanced techniques to diagnose and plan a safe and quick recovery, making it an integral part of your overall health care. When you have any back pain, knee pain, or shoulder pain, don't hesitate to contact us to decide if seeing a chiropractor is right for you.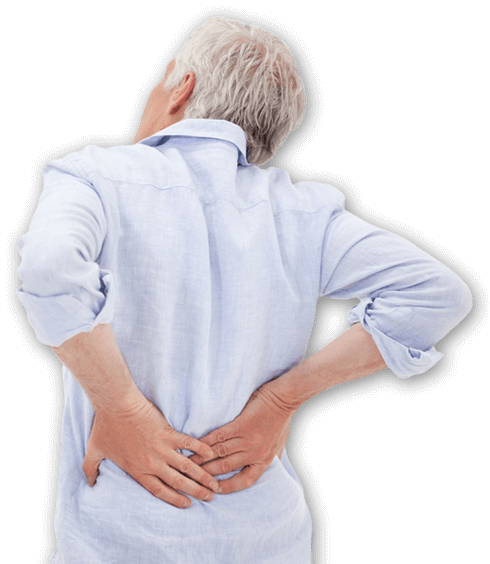 ACHIEVE THE RESULTS YOU WANT
Chiropractic works by making carefully placed adjustments to realign your spine. These adjustments allow the muscle tissues to properly support the spine and vital neurological processes that occur within it. When the spine is able to function without interference, the body is better able to facilitate healing, thereby relieving pain and restoring health in a variety of ways.